WEBINAR
COVID-19: A Legal & Operational Update for Health Care Providers
Presented: April 1, 2020
KJK Healthcare Partner Kate Hickner and Medic Management Managing Director–Healthcare Advisory Services Ronnen Isakov discuss legal and operational considerations to keep health care businesses up and running during the COVID-19 pandemic.
About this Event
Health care providers and others in the industry are delivering essential services to our communities during these challenging times. In addition, many are struggling to keep their businesses up and running so they can continue to operate during and after the COVID-19 coronavirus pandemic.
With a focus on private for-profit physician practices and other businesses, this webinar will provide:
An overview of recent developments in telemedicine
Options for financial relief and economic stimulus
Workforce safety and employment law considerations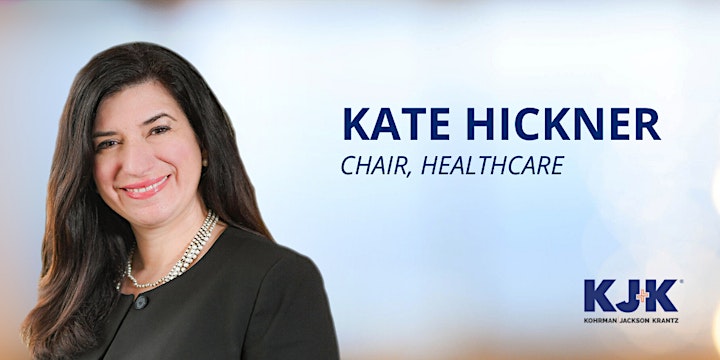 About Kate:
Kate Hickner helps her clients achieve their business objectives and charitable missions in a manner that complies with state and federal healthcare regulations. Her years of experience advising clients on a wide range of healthcare matters affords her the depth of knowledge necessary to help her clients stay ahead of the curve in a rapidly changing, highly complex industry.
Kate is passionate about expanding access to quality healthcare while improving the efficiency of care delivery. That passion translates into her work serving clients in nearly all areas of health care law. Kate is particularly experienced in transactional matters and compliance with federal and state healthcare regulations, including federal Stark and state self-referral laws, federal and state anti-kickback laws, HIPAA and state privacy laws, and federal tax-exempt laws.
Kate's clients include physician groups, hospitals, large health systems, retail and compounding pharmacies, accountable care organizations (ACOs), home health agencies, hospices, nursing homes, ambulatory surgery centers, medical device companies and businesses that provide practice management and related services to healthcare providers.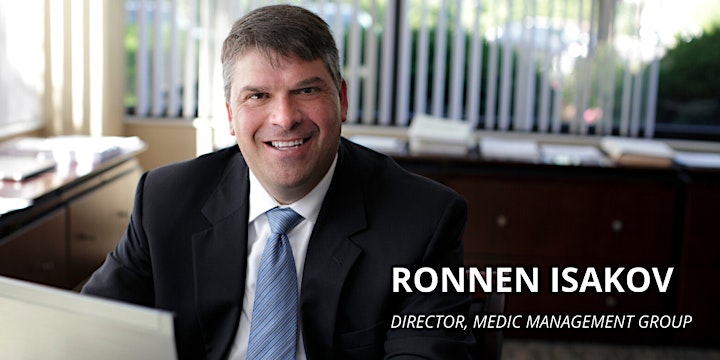 About Ronnen:
Ronnen Isakov is the Managing Director–Healthcare Advisory Services at Medic Management Group, LLC, with more than 25 years of experience in the healthcare industry. Ronnen oversees the consulting, operational, and financial services of Medic Management Group. His focus is on hospitalbased and system aligned medical practices as well as independent medical practices across the country.
Ronnen's areas of expertise include for profit and nonprofit entities. His focus is on physician compensation plans, due diligence reviews, practice valuations and forecasting, market valuation analysis, management, budgeting, operations and reimbursement consulting within the healthcare and medical industry.
Ronnen earned his Bachelor of Science Degree from the University of Toledo.
He is a member of the American Institute of Certified Public Accountants, Ohio Society of CPAs, National Association of Certified Valuators and Analysts and the American Health Care Association. Ronnen is a certified public accountant in Ohio. He serves on the board of trustees for the Mayerson Jewish Community Center of Cincinnati and various other nonprofit organizations on a local and national level.